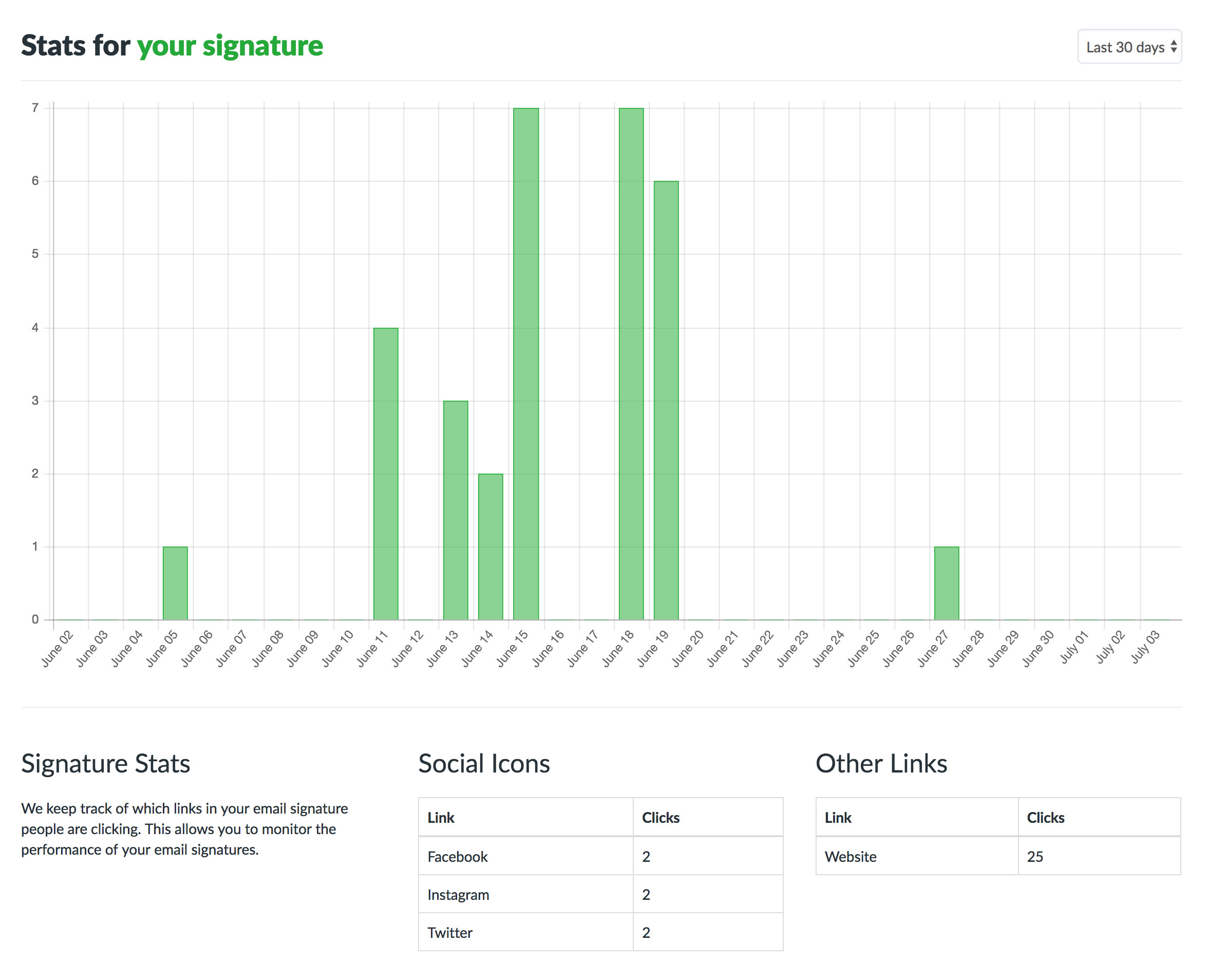 From your dashboard you have access to click stats of the links in your signature. We only click track of click counts and that information is only used to show to you when you are logged in to your account.
To access the stats from your dashboard, click on the chart icon next to one of your signatures.

Links that track click counts:
Logo/Avatar clicks - typically point to your website
Social media icon links
Banner links
App button links
Why are we not tracking the website link in the signature?
The website link is the only link we do not track as any tracking functionality that we add to visible URLS (Only the website link has a visible url) can trigger a spam filter or antivirus to block your signature.